Gatwick Airport Business Facilities
Gatwick has great facilities for business travellers, including a fast track service, a number of airport lounges and conference facilities.
Gatwick Executive Lounges
Executive airport lounges are a great way to get away from the crowds and make the most of your time at the airport – be it relaxing or working. There are airport lounges located in both the North and South Terminal at Gatwick and you can find out more about them on our airport lounges page.
Business travellers are welcome at all airport lounges. No.1 Lounges even provide their customers in the North terminal with a business centre to suit all business travellers needs*. You can book an office for a meeting or an area to do business.
*Please note that the No.1 Lounges business centre is located in the terminal building after security and all meeting attendees must be flying from Gatwick North to take advantage of the centre.
Regus Workpods
Now available airside in both the South and North Terminals you'll find the Regus Workpods. They're not quite a lounge, but individual spaces you can hire out to get that all important work done in peace. No balancing your laptop near the sockets, no disruptions from tired children, for £10 + VAT for a half hour, you can have access to WiFi, a desk and chair, and even a telephone.
Increase your productivity at the airport by booking one of these whilst waiting for your flight – you can do it on the spot with a credit card or via Regus' website.
Gatwick Conference and Business Centres
No 1 Lounges offer business passengers a business centre in their North terminal lounge. Here passengers can hire out conference rooms or work in a quiet environment. Afterwards you can use their spa facilities to relax before your flight.
For South Terminal passengers, the Regus Express Conference and Business Centre has meeting rooms available to hire as well as other business facilities.
The No.1 Lounges business centre in the North terminal and the Regus Express conference and business centre both provide the following:
Meeting facilities
Meeting and conference rooms
Rooms available for hire by the hour, half-day or daily
High speed internet access
Latest presentation and communication technologies
Air conditioning
Full catering
Executive Lounge
Specially designed for business travellers
Quiet working environment
Walk-in facility, no need to pre-book
High speed internet access
Cable and Wi-Fi lines available for laptops
Flat screen PCs ready for use
Hourly charge includes all network charges, refreshments and printing
Business Services
Photocopying
Scanning
Colour printing
Courier service
Secretarial work
Faxing
Binding
If you are a frequent flyer you will want to travel in the most comfort possible every time you fly. Booking an airport lounge every time you fly can be expensive if you want to use them more than 10 times a year. Therefore you should consider purchasing a Priority Pass membership card which offers you unlimited entrance to over 1300 lounges in 300 countries worldwide. Details of the membership tiers and prices can be found below:
Standard:
£69
+ charge of £20 per lounge entry
Bring a Guest for £20
Standard Plus:
£189
10 free lounge visits per year
Bring a Guest for £20
Prestige:
£339
Unlimited free lounge entry
Bring a Guest for £20
Gatwick Premium Passport Control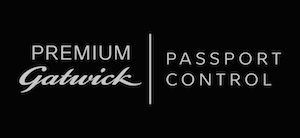 Gatwick Airport offers a Premium Passport control service for those arriving in the UK. It's available to pre book online and is only open for up to 50 passengers an hour, to ensure you get the speedy service you pay for.
Gatwick Premium Passport Control is open daily from 06:00-24:00, except Christmas Day. Head towards passport Control and follow the signs for Premium.
It costs £12.50 a person and should be booked online, at least 24hrs in advance.