As well as the above, you'll also find numerous communication, baggage, cash and self-service facilities throughout the terminal. Use the links below to check out the facilities in Gatwick's North Terminal!
Checking In at Gatwick North Terminal
Check-in is located on level 2 of Gatwick's North Terminal. Make sure to arrive well in advance of your flight to ensure you have enough time to check-in and drop off any hold luggage, go through security and of course, spend some time in Duty Free! The advised times are: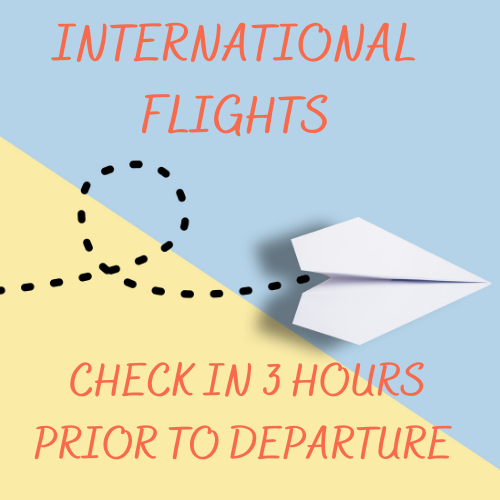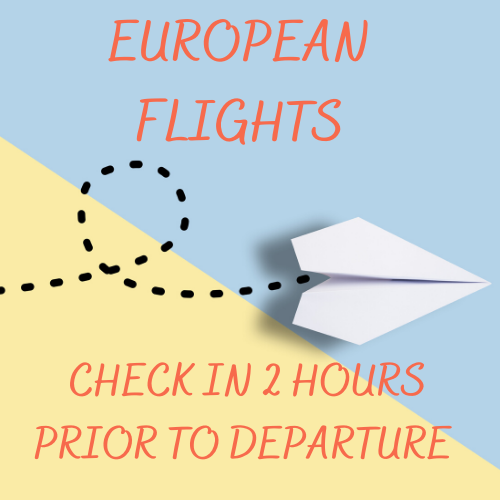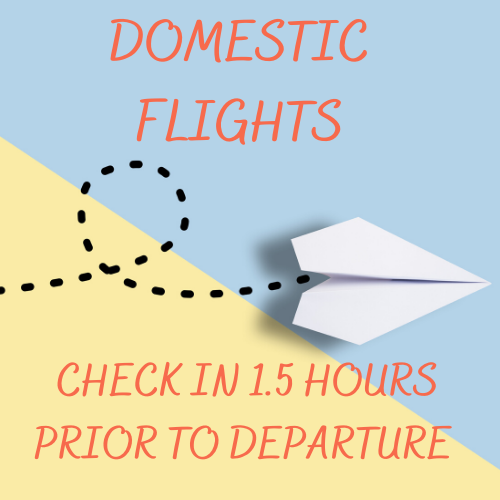 Self-Service Check-In at Gatwick North Terminal
Some airlines operating from Gatwick Airport offer self-service check-in. Not only is it is a rather simple process, but it's also safe, saves passengers a lot of time and helps the airport to manage the passenger flow through the terminal. Passengers can use self-service check-in both online and in kiosks located at the airport. The North Terminal has the self-check-in kiosks located near the standard check-in desks.
In this terminal, you can use this service* if you are flying with:
British Airways
easyJet
Norwegian
Virgin Atlantic Airways
WestJet
How do they work? The kiosks let the travellers to check-in, choose their seats and print boarding passes, as well as print out the baggage tags for checked luggage and attach them. The checked luggage can then be dropped off at one of the several BA self-bag drop points situated in the Check-in area of North Terminal, level 2, near check-in zones A and B.
If self-check-in is too confusing, airline staff will be present and happy to help.
Is your airline not listed above? Don't worry! Most of the airlines offer online check-in services, or you can still check-in once at the airport if you prefer.
*Please check with your airline prior to check-in as not all routes are eligible for this service
Things to remember
No flight calls are made at Gatwick, so you need to check the flight information screens listing flight departures for your boarding time and gate number. Boarding usually begins around 45 minutes before departure.
Arrivals is located on the ground floor. You can check arrival times online.
International connections do not require going through Immigrations or Customs but all International to Domestic connections do.
Domestic to International connecting passengers can use special Immigration checkpoints if baggage is through-checked.
Baggage storage services provided by The Excess Baggage Company are available on level 2, in the Check-in/Departures area beside check-in Zone F.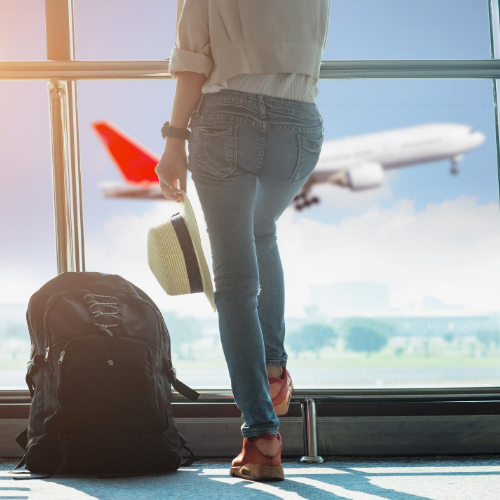 The Baggage storage services are open from 05:00 – 21:00 at the South terminal and 04.00 – 20.00 at the North terminal. The cost is £7.50 for the first three hours. Then after the first three hours, it's £15 till the first 24 hours. After the first 24 – 48 hours, it's £22.50 and it goes up to £30 for 72 hours. After 72 hours, it'll be £7.50 per item. Tel: +44 (0)1293 569900.
Airlines
The following airlines all operate from the North Terminal
Aeroflot
Air Canada
easyJet
Emirates
Icelandair
Royal Air Maroc
Thomson Airways
Tianjin Airlines
Virgin Atlantic
Vueling
West Jet
Gatwick North Terminal Facilities
North Terminal – Check-in Level 1
Bureau de Change
Moneycorp Bureau de Change is situated next to the shuttle service connecting the North Terminal with the South Terminal.
You'll find a Costa Coffee on this level of check-in.
A range of services are available on Level 1, including excess baggage, left baggage and Shop and Drop. Situated next door to Costa Coffee.
There is a special assistance help point on Level 1, situated near the shuttle train service.
Internet kiosk is situated to the right of Costa Coffee.
A chapel and prayer room is located next to the exit towards the Hampton by Hilton Hotel access route.
There are no shopping opportunities on Check-in Level 1.
Male, female and accessible toilets, as well as a baby care room are located to the left of the check-in desks.
North Terminal – Check-in, Level 2
Bureau de Change
You'll find Moneycorp Bureau de Change counters with cash machines situated on either side of check-in zones D and E.
Pop into the Jamie Oliver coffee for a quick bite to eat and a pick me up.
None in the check-in area but there are some information points available after security and on level 2.
Internet kiosks with printing facilities are provided by SurfBox and are conveniently located before and after security. It costs 10p per minute for the internet service and 50p per page for printing. The airport also provide high-speed wi-fi for free.
There's a London News Company shop situated near check-in Zone E.
Male, female and accessible toilets are located in the check-in area.
North Terminal – Departures, Lower & Upper Levels
Bureau de Change
Two Moneycorp Bureaux de Change, both with cash machines, are situated on the lower level of the Departure lounge.
Cash Machines
Cash machines are available on the lower level, at Moneycorp Bureau de Change.
Most restaurants and cafes are located on the upper level of the Departures lounge, including Jamie's Italian, Wagamama and Pret a Manger. You'll find a Wetherspoons and a Caviar bar on the lower level.
There is an internet kiosk on the lower level, located close to the airline info desk, and you'll find a second kiosk located between World Duty Free and London News Company.
Keeping the children entertained has never been easier with the free kids' entertainment zone located close to Dixons Travel store.
No facility in the deaparture area
Plentiful and free, although a £1 coin will be required to get one which you will get back after returning the trolley to the trolley area. Location not immediately obvious, they are available just inside the terminal entry doors in the atrium.
Situated between London News Company and World Duty Free, you'll find a free, secure phone charging facility..
Most retail stores, bookstores and news shops are situated on the lower level of Departures lounge and include Dixons Travel, Fat Face, Harrods, Hugo Boss, Superdry, Ted Baker and two large areas of World Duty Free shops.
Located in the centre of the departures hall, you'll find a dedicated lounge for those with special assistance requirements.
There are male, female and disabled/accessible toilets located on both levels of the Departure lounge. Baby changing facilities are available on the upper level.
North Terminal – Arrivals
Bureau de Change
Moneycorp Bureau de Change next to the lift in the public area of the arrivals concourse.
Buses & Taxis
You'll find the bus stops and Taxi rank situated within the terminal forecourt
Car Hire
The car hire providers are situated across the forecourt from the arrivals building
There is a Costa Coffee situated near the domestic arrivals section. A WHSmith, located near the escalators, also stocks some snacks, sandwiches and bottled soft drinks.
In the main Arrivals area on the left-hand side. There's also a Help Point by one of the exits.
High-speed wi-fi is available for free. There's also an internet kiosk with printing services should you need a wired connection This can be found near the escalators.
Available free of charge in Baggage Reclaim.
You'll have Costa Coffee, Boots and M&S waiting for you in arrivals if you need to grab a bite to eat when you land.
Access to Short Stay car park across the forecourt. Shuttle bus outside the terminal for Long Stay parking.
In Baggage Reclaim and at each end of the Arrivals Hall with disabled access and baby care facilities.
Take the shuttle to the South Terminal from the mezzanine floor.