Planning your Trip
Planning your trip before you leave is vital, there's just so much to think about and remember!
It's a good idea to plan your trip carefully so that you are not rushing around the hour before you have to leave for the airport,
so we have put together a little step by step guide to keep you ahead of the game. We've included such things as preparing for
security
, how you're
getting to the airport
and even how to
claim compensation for flight delays
.
Before you leave for Gatwick Airport
Within planning your trip, pre airport prep is the most important stage of your journey; you don't want to forget anything or miss your flight! If you're super organised, you could start packing your bags about a week before you travel, making sure to include all your travel documents. That way you can think of things and pop them in your bag during the week, rather than having a headless chicken moment on the day of your flight. Even better still, write a list and pack from that! Here are the most important things you should do before you leave:
Passport
You won't get very far without it! Be sure to check the expiry date of your passport, probably best to do so before you book your flight. You don't want to find out a week before you fly you need to make an emergency trip to a passport office to renew your passport. You can renew your passport at any time and any time left on your existing passport will be added to your new one up to a maximum of 9 months.
Boarding Passes and Check-In
Most airlines now allow and encourage you to check-in online before you fly. This is great if you are travelling with just hand luggage as it means you can print off your boarding pass at home or have it stored electronically in your phone. Then you just have the security queue to get through when you arrive at the airport.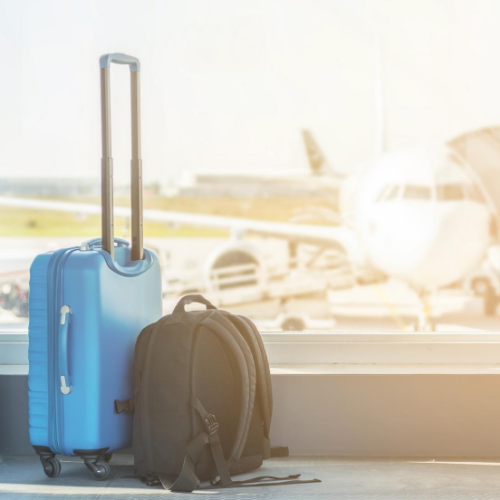 Luggage
As we know, there are restrictions on the size and weight of hand and cabin baggage, so check with your airline before your journey and weigh and measure your bag at home to make sure it will fit.
Banned items
There are various banned items you are not permitted to carry in your hand or cabin luggage. Hand luggage is now a lot stricter so visit our security page to double-check. It's worth knowing that often gift-wrapped presents may be opened by security or customs so you should avoid wrapping gifts before you travel.
Medicines
All medicines should be carried in their original packaging and you must also have your prescription with you. You should have enough medicine on your person in case it is difficult to get a prescription while abroad.
Dress
It's always best to travel in clothes that are comfy, especially is you have a long flight. Your best heels or suit may seem like a good idea at the time, but will that still be the case after a few hours of airport and flight life? Probably not…
Department of Health
If you want health advice for travelling abroad, in particular if you need any vaccinations before you go, visit the UK Department of Health website or speak to your local GP.
Baggage Storage – Stasher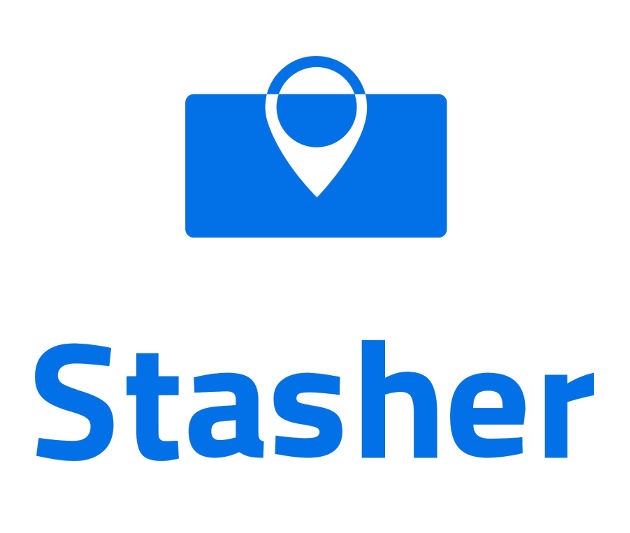 Should you be landing at Gatwick Airport and looking to explore the wider city of London, Stasher is a great site that allows you to browse registered & safe business across the city where you can store baggage for as little as £5 per item for 24 hours.
There are multiple locations across Gatwick/London including Premier Inn facilities, with an average rating of 4.7/5 from 12,000 reviews!
Getting to Gatwick Airport
There are plenty of ways to get to Gatwick Airport, and you should be able to find out all you need to know on our
transport
pages. Here is a summary of a few things to remember when planning your trip:
Train or coach:
Check beforehand if there is any planned engineering works that could impact your journey.
Make sure you have your tickets with you if you have pre-booked.
Taxi:
Ideally, you should book your taxi in advance to get the best deal.
The taxi should drop you outside Gatwick Airport in the designated taxi drop off zone.
Driving:
Car hire:
Ensure the car hire allows one-way drop-offs.
Check the vehicle for damage when you collect it and drop it off.
Make sure the car hire company has a location at Gatwick Airport.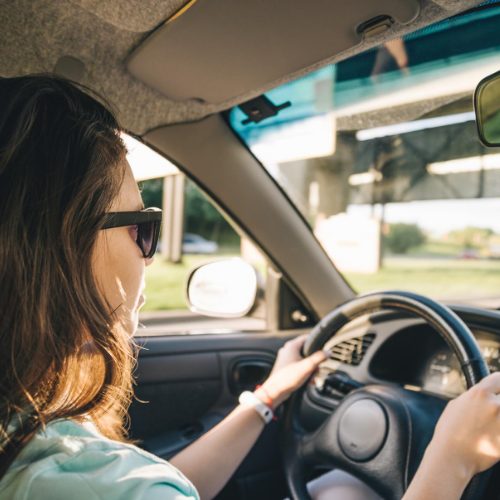 Prepare for Security
Security can be a hassle at the airport, but you can make the process easier by preparing for it early. Start by making sure any liquids you carry through are in containers no larger than 100 ml and placing these in a clear plastic bag (you can only take one). To find out more about liquids restrictions at airports, check out our helpful guide where we list all the rules and regulations! 
If you are taking any baby milk or food, be aware that you may be required to taste it. In addition, if you're transporting any medicines, make security aware. You may also require a doctor's authorisation for carrying your medication, so check with both your airline and the airport in advance.
Be aware of what you cannot take in your hand luggage, which includes sharp objects and tools, explosive devices, and anything that could be dangerous. There is a section on dangerous goods at the Civil Aviation Authority website, so check this before you go.
When to check-in at Gatwick Airport?
Don't be the group running through the airport because you're late for the flight! Be sure to give yourself plenty of time to check-in and get through security. We suggest the below amount of time: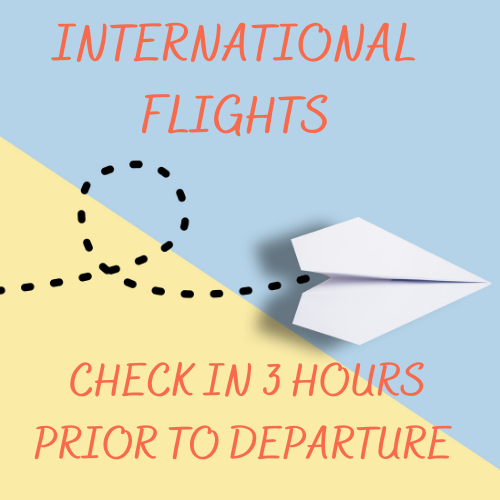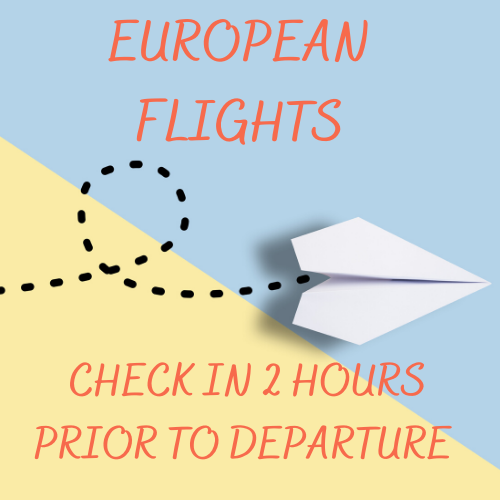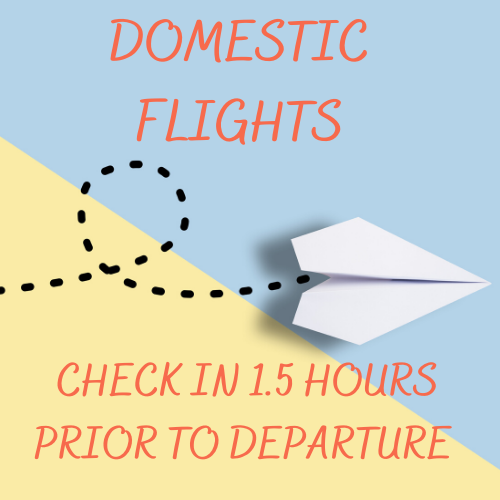 Store Important Info Online
When planning your trip, you want to ensure your important information is safe. One way to keep your important information safe and accessible wherever you go is to store it online! Scan your:
Passport
Tickets
Travel insurance documents
Anything else you don't want to lose
You can then upload these to an online account like Google Drive or email them to yourself. That way, you can access the documents from anywhere where you have an internet connection. You could also leave photocopies with someone back home just in case.
Check travel conditions well in advance
If you have to travel to the airport by car, check the roads well in advance. For a long-haul flight, aim to arrive at the airport three hours in advance. But remember, if you break down on the way, or if there is a crash and you get held up, you could end up missing your flight if you don't arrive on time.
Travelling by train? Check the trains before you go and find out about any possible last-minute changes. Again, do yourself a favour and leave early.
If you have an early morning flight, the other option is to stay in a nearby hotel. There are plenty of hotels near Gatwick Airport, and most of them can arrange to take you to the airport.
Compensation for flight delays
Stuck on the runway due to snow or striking flight staff? Traditionally, you wouldn't be able to make a claim for such inconveniences but thanks to Colibra, you can! If your flight is delayed by more than an hour, you can quickly and easily be paid a fair compensation amount, simply by having the Colibra app.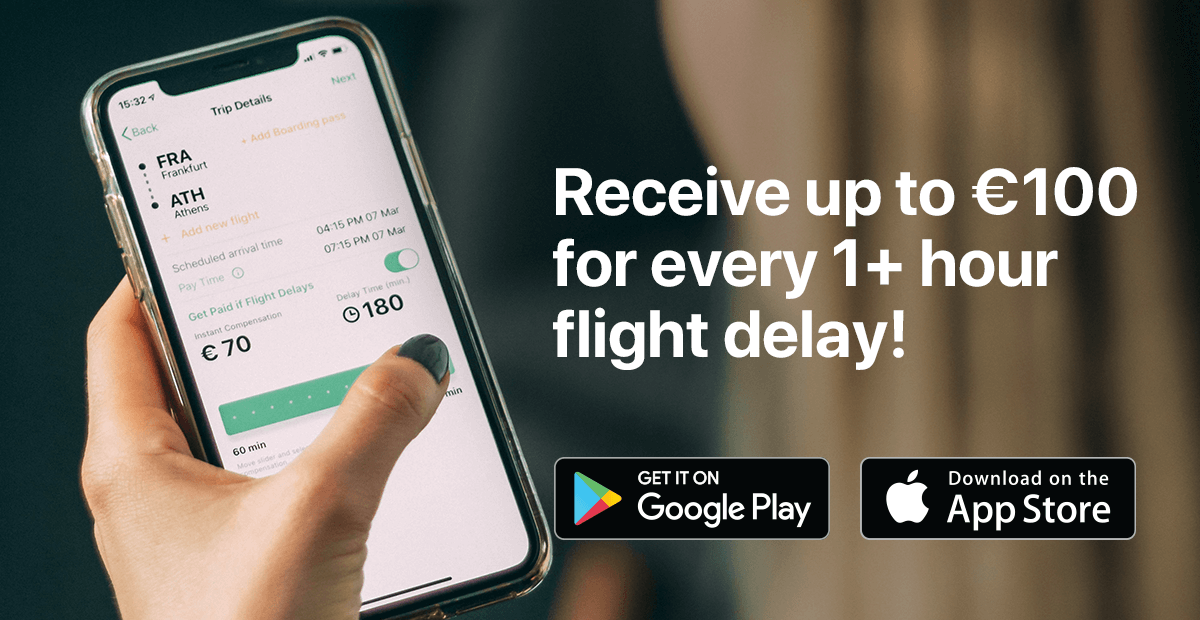 The app is free to download and use; all you need to do is register and upload your boarding pass prior to your flight. If you are then delayed by more than an hour, Colibra will arrange compensation within 24 hours of landing.
Get your holiday money before you arrive
There are a number of places to get your
travel money
at Gatwick Airport, but
it's always best to book it in advance because you can get better rates and zero commission this way.
Visit a number of websites and find out which has the best deal. Work out how much you would get in total, rather than just looking at the rates or the commission.
You may also want to take some travellers' cheques with you.
These are not used much these days, but they can be a good emergency option because if you lose them, you can cancel them and pick up new ones all over the world.
Travelling far? Give yourself a day to relax
When planning your trip for a long flight, remember that jet lag can become an issue. You will be excited when you arrive, but give yourself a day to chill out and take it easy so you can fully adapt. If you can get some sleep on the flight, even just a few minutes, this can help to reduce the effects of jet lag.