Gatwick WiFi
For the average traveller at Gatwick Airport Wi-Fi is free. If, however, you want to have a faster connection of up to 100mbps then you'd need to
sign up for myGatwick.
How do you sign up for WiFi?
Go through the list of Wi-Fi options
Look for the 'Free Gatwick Wi-Fi' option
After that, go on 'get online now'
The last step is to enter your email address and that's it! Now you're connected.
Printing & Internet Kiosks
Do you need to print some last-minute documents? Well, worry not! SurfBox provides passengers with internet Kiosks & printing facilities.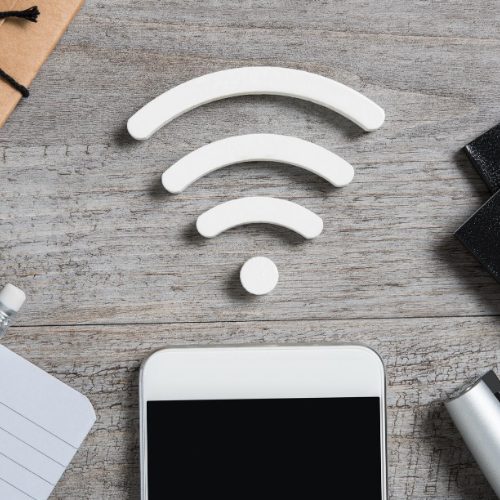 You can find them both before and after in both terminals. But beware you can only print before security so make sure you get those documents printed before security. You can pay either via coins or a credit card.
Tips on using public wifi safely 
When using public WiFi, you have to make sure you are being safe and protecting yourself! Below, we've provided some tips that will help you!
Try to only use https – Google Chrome now tells you if a site isn't secure and there'll a pop message when it shows that, heed their warning! Try not to go on websites that google is detecting as not secure. 
Try to only give minimal information – Sometimes you might be asked to give details when signing up like your mobile number, your email address and sometimes even your home address! We recommend that you don't use your primary email and use a secondary email.
Use a VPN – This will make your connection secure as it encrypts your data and it's seen as a bridge between you and the wifi server. This means that your data is safe and secure from the hacker. Of course, there are different types of VPN, the paid ones are more secure but even the free ones are better to use than to not use one!