Gatwick Shops – South Terminal
Are you looking forward to doing some shopping in the South Terminal at Gatwick? You should be! With plenty of stores ranging from highstreet favourites, to boutiques and designers, there's something for eveyone to treat themselves to. Most stores are located after security and a few can be found Before Security and in Arrivals. Take a look below to find out where your favourite store is.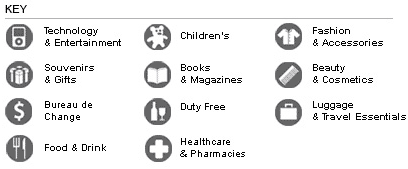 Reserve from home
If you see this logo under any of the retailers, it means you can order your duty free shopping from the comfort of your own home, being safe in the knowledge that your products will be ready for collection on the day you fly.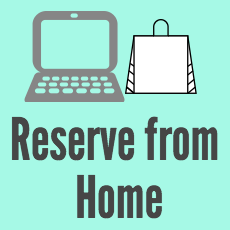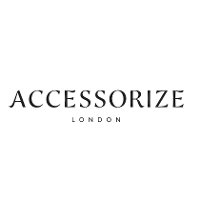 Accessorize
The go to place to grab the last minute addition to your beach accessory wardrobe, be it flip flops, jewellery, bags and more!




Airport Concierge
If you need assistance with booking a hotel, arranging onward travel, booking flight tickets, or other tourist information, head to their desk.


Take a visit to one of the Boots stores for all your last minute travel essentials. You can find cosmetics, healthcare products, suncream, sunglasses, insect repellent and other important travel goods not to be forgotten.







Boss by Hugo Boss
Browse the Boss Green or Boss Menswear collections to find the perfect gift – or a treat for yourself!




Take a look at some of the best supercars around such as Ferraris and BMWs with the opportunity to win one.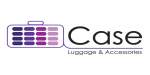 Case Luggage
Fancy a spontaneous change of bag at the airport? Case Luggage have a great range of luggage options to suit all tastes.



Cath Kidston
Want to brighten up your luggage? Cath Kidston have a fantastic range of accessories and stationery – perfect to pass the time of any delays!




Dixons Travel
A wide range of products showcasing the latest technology from this well recognised store. With prices and products tailored to meet the needs of passengers, be sure you don't miss out.






Dune
Not just your one stop shop for shoes; head in for the latest range of ladies handbags, too.



Ernest Jones
If you fancy really treating yourself, why not stop by the UK's leading diamond and watch specialist for a truly amazing start to your journey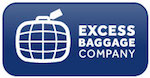 Excess Baggage Co.
Need to leave something at the airport while you're away? Or perhaps you'd like your case wrapped or shipped? EBC are able to assist!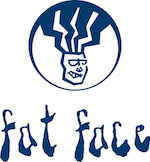 Fat Face
If you're in need of any extra holiday essentials, you can browse a collection of men and women's clothing and accessories here.



Harrods
For a little bit of pre-flight luxury, why not indulge in a browse through one of the UK's most luxurious department stores.









If you're a sports fan, make sure you stop off at JD for a look at their large collection of sports apparel and equipment from the big name brands.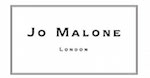 Jo Malone
Treat yourself to some of the most luxurious cosmetics on the market. Choose from perfume, creams, sprays and even candles, all found in the concession stand in World Duty Free



London News Company
Head to London News Company for a whole range of pre-flight essentials, such as snacks, music, books, magazines and more

Location: Before & After Security
Open: 24hrs / 4am-9pm
Tel for both: 01293 569896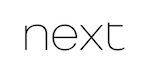 Next
Stop off at one of the UK's biggest highstreet retailers for a few last minute bits, including men and women's summer clothing and holiday essentials.




Snow and Rock
UK's No.1 outdoor and winter sports retailer. Stop buy and pick up all your winter sun holiday essentials.



Sunglass Hut
With so many pairs of designer sunglasses all in one place, it'll be hard to just stop at one…


Sunglasses
World Duty Free's top name brands on offer, perfect for your last minute holiday eyewear purchases. A range of designer pieces on offer including glasses from the likes of Prada, Versace, Dior, Oakley and Gucci.



Superdry
Huge selection of current urban fashion and accessories. If you end up buying too much, Collect on Return is available in store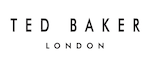 Ted Baker
If you want on trend, high quality clothing, Ted Baker is the best place to head.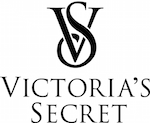 Victoria's Secret
From stunning, high quality lingerie, to cute fashion accessories and cosmetics, Victoria's Secret isn't one to be kept!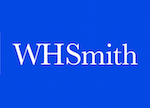 A staple in many an airport, service station or high street for that matter! Pop in to grab some food or a daily newspaper before you head off



Location: Before & After Security
Open: 24hrs / 4am-9pm
Tel for both: 01293 569896

World Duty Free
No airport experience is complete without a wander around duty free! Browse and shop for discounted cosmetics, alcohol and tobacco products










World of Whiskies
No airport experience is complete without a wander around duty free! Browse and shop for discounted cosmetics, alcohol and tobacco products