South Terminal Maps

We have put together detailed maps of each part of the terminal building to help you find your way around when you arrive.
Please note that these maps were last updated in August 2014. Please refer to the Gatwick Airport's official map if you wish to view a more detailed map.
Click each of the links below to be taken to the relevant section of the terminal.
South Terminal International Departures Lounge – Upper Mezzanine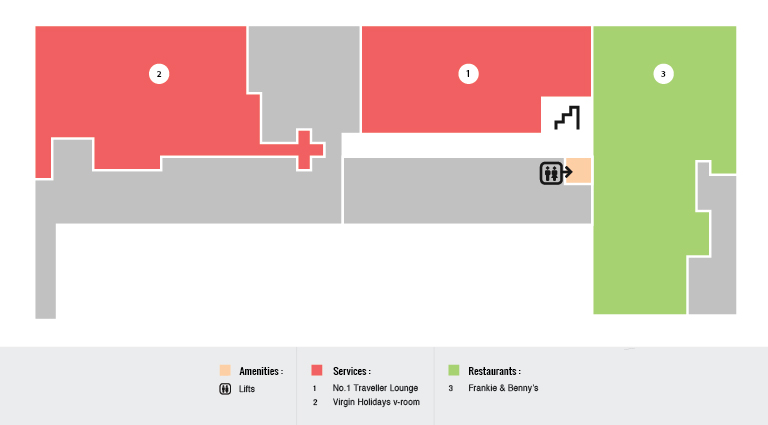 South Terminal International Departures Lounge – Upper Level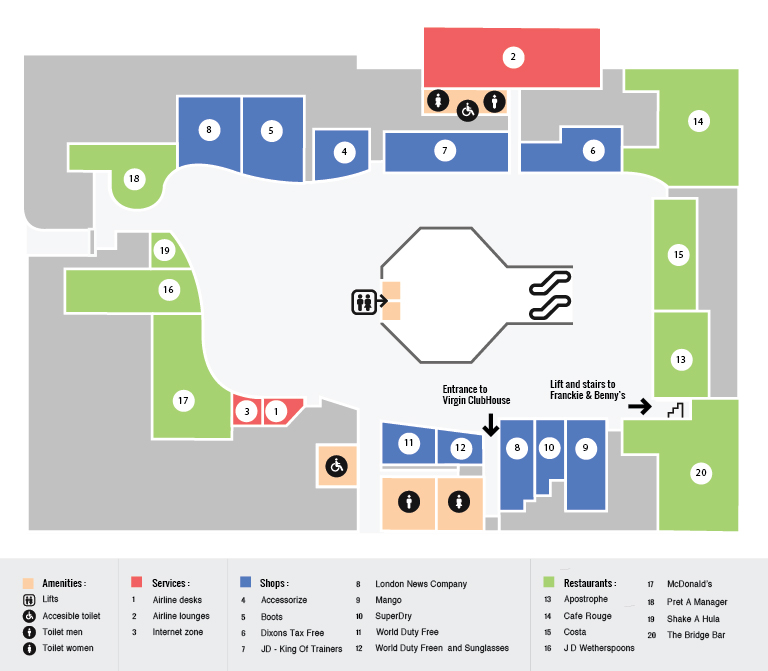 South Terminal Departures – Level 3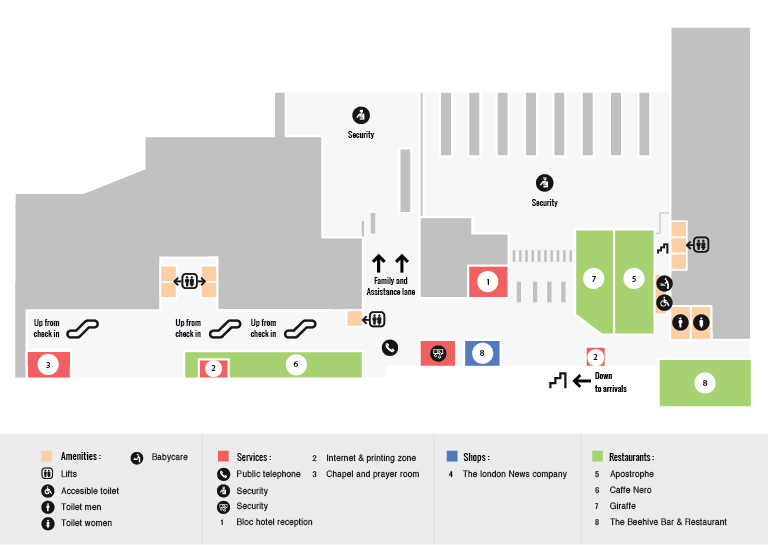 South Terminal Departures Lounge – Lower Level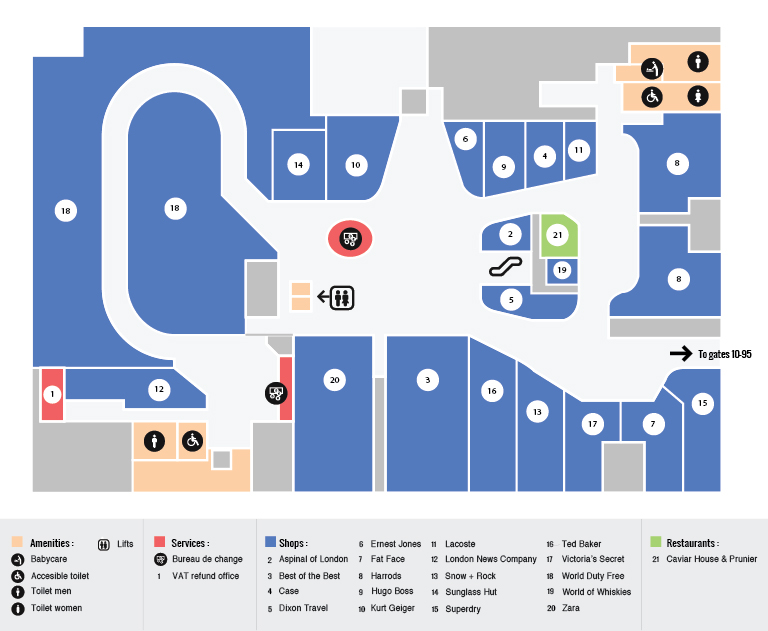 South Terminal Check In – Third Floor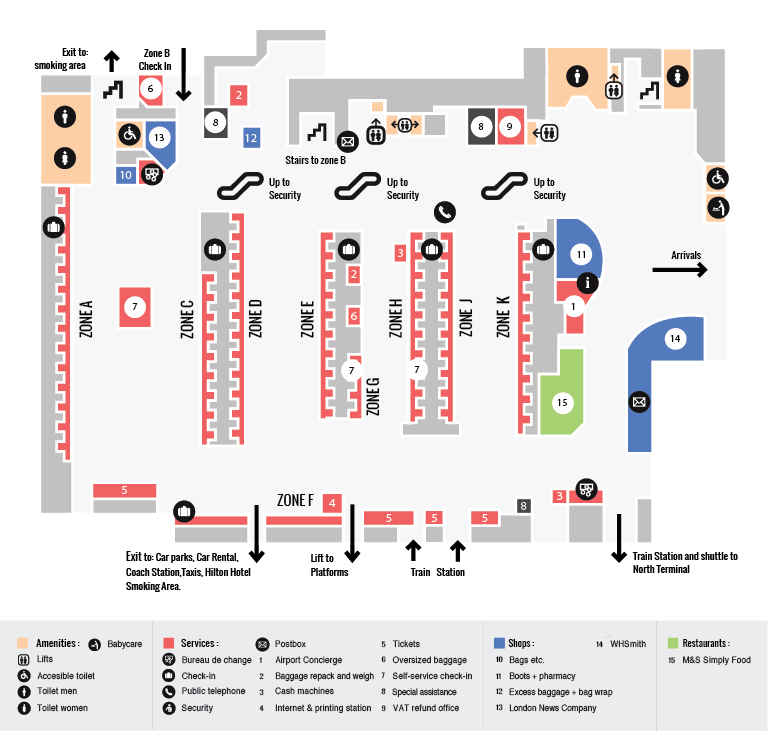 South Terminal Arrivals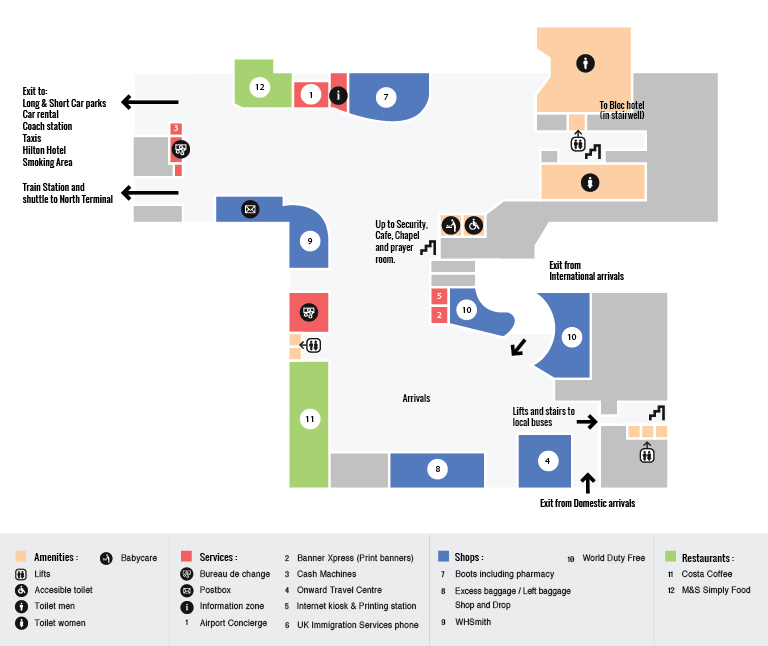 Return to top of page