Have you experienced delays on your flights from Gatwick or Heathrow when travelling to Manchester, Glasgow or Dublin?
Well, from the 14th August 2017, Southend Airport plan to offer the first 1,000 people whose flight is delayed on the routes above a free equivalent flight from their Essex airport.
Here's the small print; the free ticket won't be available until the end of October.
The cunning tactic from Southend Airport is part of their bid to publicise the new flight links from the site which begin October 29th. Potential candidates must be on a flight from either Gatwick or Heathrow between 14th August and 30th September, and the departure must be at least 30 minutes behind schedule.
Both Southend Airport and the operating airline, Stobart Air, are part of Stobart Aviation. Glyn Jones, the firm's chief executive, said: "Heathrow and Gatwick keep celebrating rising passenger numbers but what is good for their bottom line makes for a bad travel experience for tens of thousands of passengers every day.
"Problems of airport capacity have been around for decades, and we're probably still a decade away from a solution.
The airport claims that 21% of passengers flying from Heathrow Airport experienced more than 15 minutes of delays within the first 5 months of 2017. The same figure for Gatwick Airport stands at 26%.
A spokesperson for Heathrow said: "Over the past decade we've invested over £11bn to transform our airport, including in new leading-edge technology to make Heathrow more efficient and reduce delay times – which no one wants to see.
Regardless of where you fly from, make sure to book a professional and affordable car parking at Southend Airport through Airport Parking Shop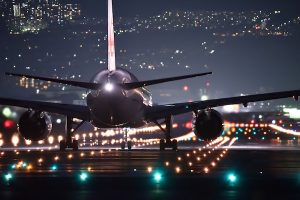 Did you know?
Believe it or not, but Southend Airport was, at one point, Britain's 3rd busiest airport, behind Heathrow and Manchester. However recently, due to the rise of closer airports within the capital, Southend's popularity has been on the decrease.
In the most recent survey by The Independent of public transport links to UK airports, Southend unfortunately came last out of 26 sites due to its distance from the capital and its resulting travel fares.
Want to keep up to date with all of the Gatwick Airport information? Follow @Airport_Guides on Twitter and Airport Guides on Facebook for all upcoming news.