Virgin Atlantic lands it's very first commercial flight with their new, greener fuel.
Accompanied by Sir Richard Branson, the airline says it's "proud" to be flying into Gatwick Airport on the new sustainable jet fuel from LanzaTech.
We've landed! The first commercial flight using LanzaTech sustainable jet fuel was our VS16 from Orlando to London Gatwick, operated by a Boeing 747 aircraft. pic.twitter.com/NgWPVfPPYM

— Virgin Atlantic (@VirginAtlantic) October 3, 2018
It's a massive leap forward for UK aviation and the use of green fuels as it can save airlines millions of pounds in the long term. No wonder Virgin are excited!
Branson said that "working with LanzaTech will enable us to drastically reduce our carbon emissions and a the same time, help support UK industry".
Proud to fly the first ever commercial flight using #SustainableAviationFuel with @LanzaTech. Passengers on the historic flight were welcomed by a familiar face as @richardbranson marshalled the aircraft into stand! pic.twitter.com/5D5g9xlMir

— Virgin Atlantic (@VirginAtlantic) October 3, 2018
What is this greener fuel?
The partnership between Virgin Atlantic and LanzaTech began in 2011 with talks on how it would work and what their product could actually do.
Ever since, LanzaTech have been developing their fuel which is made of waste carbon.
Essentially, LanzaTech take out the gases that would otherwise be sent out of a chimney at a factory and repurpose it as a greener plane fuel alternative.
The project can potentially lower carbon emissions from Virgin Aircraft by a mammoth 70% compared to what they currently use.
Although the vessel arriving at Gatwick was actually a Boeing 747-400 (known as Barbarell), the plan is to use this fuel on their Airbus A350-1000 aircraft. Both planes are similar sizes and seat between 300-400 passengers on average, so the green initiative will be running some pretty big planes.
Today we made aviation history. Find out more about our world first flight with @LanzaTech and their #SustainableAviationFuel https://t.co/qYibdpwzB0 pic.twitter.com/zFfjEstQHu

— Virgin Atlantic (@VirginAtlantic) October 3, 2018
What now?
The next steps for making LanzaTech's fuel really stick in the UK aviation market is the £410k UK Government grant for Future fuels for flight and freight which can mean working towards building a 40-50 million gallon jet fuel plant in Britain. At the moment, the jet fuel company are based in Atlanta, USA, so it's a big step to bring their ideas to the UK.
They say it can have not one but three UK plants running by 2025 which can produce up to 125 million gallons of sustainable fuel per year. That's enough to look after all of Virgin Atlantic's UK flights!
At a press conference, Sir Richard Branson, said:
"Long haul travel is more important than ever for connecting people around the world. And it's our responsibility to ensure we're doing that in the most sustainable way possible."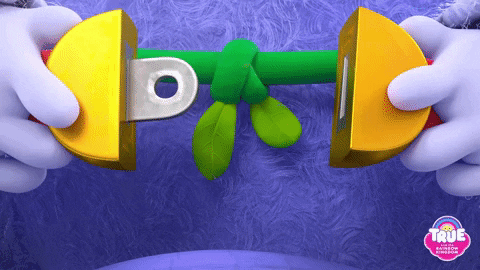 Seatbelts on please, it's onwards and upwards to a greener Gatwick!