Transport for London (TFL) have started 2016 with a new scheme that allows customers travelling into the city from Gatwick airport to use their Oyster cards and Contactless cards.
Travel between Gatwick Airport and London is now easier thanks to contactless and Oyster #reinvestingintransport pic.twitter.com/f1kIQBpwGo

— Transport for London (@TfL) 24 April 2016
Before now, passengers have had to use different forms of payments which involved having to stand in queues waiting to pay for a ticket.
This has left many customers feeling frustrated as they have arrived home from holidays only to have to wait at busy stations before being able to return home. This new scheme will hopefully decrease these long waits to almost nothing, with customers being able to touch their Oyster cards or Contactless bank cards on the newly installed machines.
Not only will the process be quicker but also cheaper! Whilst some journeys have been reported to only be 10p cheaper, a journey from London Victoria to Gatwick will now cost £8 off-peak and £14 at peak times.
Here's what your Oyster Card would look like: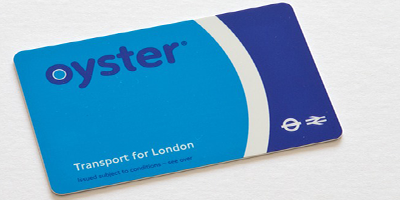 This journey used to cost £15.40 when buying a paper ticket. This means you could be saving £7.40, depending on which time you travel, just for having your Oyster card or contactless card with you! 5 other stations which feature along the route has also been upgraded to suit this new scheme.
In a quote from The Department of Transport, it was stated that this scheme would mean "vastly more convenient journeys for passengers and will help reduce overcrowding at stations".
It would seem that this new plan can only improve things for passengers using this service.
Let us know how Oyster has affected your journey via twitter or in the comments below!
Follow @GatwickTweets